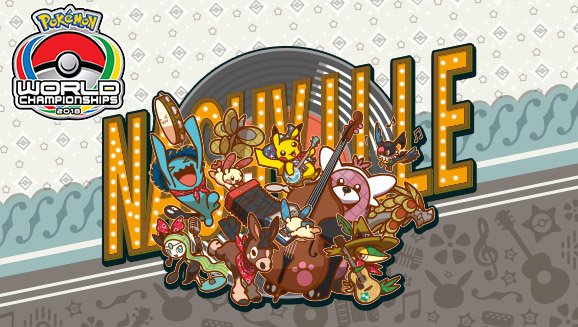 (
Link to official page
)
Recently, Pokemon has announced the 2019 Nashville Open that will take place during the 2018 World Championships. Like the Boston Open that happened during the World Championships in 2015 and the Anaheim that happened during the World Championships in 2017, this event will be a great chance for players to both have something interesting to do during the event besides watching matches and socializing, but also give players a chance to have an early chance to start their journey for an invite to the 2019 World Championships as this event will give out Regionals level Championship Points to the top finishers.
The page notes that to compete, you will need a spectator pass which can be purchased online in advance for $10 USD, but passes are limited so be sure to buy one as soon as possible. Passes will come with 2 booster packs. Each person is allowed to buy 6 passes at one time which should be more than enough for a party.
This page will be updated in the future once more information about the Nashville Open including the Championship Points structure and information of how the tournament will run, so check back to
NimbasaCityPost
for updates!