In a game as unpredictable as Pokémon VGC, finding and maintaining success isn't easy, so it's an awe-inspiring feat when someone does it. But for Eduardo, he's been able to gain some significant success and has been able to ride it to some very impressive finishes. As one of the strongest players from Portugal who put his country on the map, this is the Story of Eduardo Cunha (
Edu
)!
---
Personal Information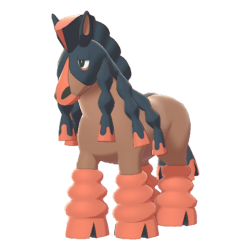 Favorite Pokémon: Mudsdale
Accomplishments: 5x Worlds Qualifier (3x Day 2 Invites), Top 4 2016 World Championships, 1st Place 2017 Madrid Special Event, Top 16 2017 & 2018 European Internationals, 2nd Place 2018 Bilbao Special Event, Top 32 2017-2018 World Championships, Top 16 2018-2020 Latin American Internationals, 1st Place 2019 Oceania Internationals, Top 16 2019 World Championships, Top 8 2020 Bochum Regionals, 2nd Place 2020 Oceania Internationals
---
VGC Beginnings
Everyone finds their start in VGC in many different ways. For Eduardo, the idea of complex EV Spreads that are unique to VGC compared to the simple spreads of Smogon is what caught his attention. After navigating through the Smogon OU subforums in 2013, he stumbled upon a post with calculated EVs that caught his attention.

"It fascinated me how moving a few numbers around could significantly improve a Pokémon's performance. That magic with calculations got me looking up more details on EV spread optimization, which eventually led me to some Nugget Bridge articles. I was fascinated right away." Of course, the whole idea of playing under Pokémon's official ruleset was already appealing. Still, the dynamics of reading every article on Nugget Bridge and practicing for hours lit a competitive fire in Cunha that burns to this day.

---
The Early Years
The early years for Eduardo weren't easy. Before his breakout 2016 Worlds performance, he had only attended 3 National Championships since 2014, one per year, but all were sadly highly heartbreaking. However, throughout the years, Cunha was steadily improving in the online world of VGC. From top cutting and winning various Nugget Bridge tournaments to climbing the Pokémon Showdown and BattleSpot ladders multiple times to impressive showings in NPA, he was starting to think he had it in him to at least top cut Nationals but failing to do so hurt his confidence.

The harshest blow to Eduardo was at Nationals in 2015. A mix of 3DS malfunctions and unfortunate real and in-game incidents turned the event for Cunha into an overwhelmingly frustrating experience. However, even with this in his life, the fantastic friends Cunha made thanks to VGC and Pokémon, in general, being genuinely fun for him, still haven't blown out the competitive fire that has been burning since 2013.

---
VGC 2016 Season
2016 started slightly better for Eduardo in December at Madrid Regionals, which was still under the VGC 2015 ruleset. The event was plagued with various issues, including Cunha having to replay a game he had already won due to a repairing announcement towards the end of the round. He lost the match, finished 6-2, and missed Top Cut due to his resistance. Fast forward to Nationals, and with Eduardo already having his Day 1 Worlds invite locked up thanks to doing well at his local Premier Challenges and Midseason Showdowns and finishing Top 32 at a Regional, he wasn't sure he'd be able to attend Worlds without the paid trip.
Nationals started rocky, with Eduardo wide awake the night before trying to get to the apartment. The lack of sleep showed itself during the tournament, thanks to a terrible headache. His first loss was against a good player, but every loss afterward was infuriating. Eduardo wanted to blame it on bad luck, but it was his 3rd failed Nationals run, so, in a way, he knew most of what happened was out of his control, but he still couldn't help but blame himself.
---
2016 World Championships
Despite this, it was Eduardo's first-ever Worlds invite, and thanks to some convincing from his mom, he used some of his savings and a lot of her help to go. His expectations were low, and his only real goal was making Day 2. Going 6-0 on Day 1 was very much of a shock. Eduardo thanks his mentality as a big part of his success, saying, "I think my mentality was the key to my success. I never expected to do well and didn't let myself feel too confident, so I never feared losing, which allowed me to play without any pressure. I kept the same mentality for Day 2 and found myself in the Top 4. It was such an overwhelming mix of feelings that it took a while to sink in. But, I was truly happy."
---
VGC 2017 and 2018 Season
After an impressive showing at the 2016 World Championships, Eduardo was looking toward the future. Although his biggest fear was that his finish would seem like a fluke, he wanted to prove that he deserved the success, which led to a mentality shift. He was playing like he had something to lose and was partially afraid. "Every local that I didn't win hurt me on a personal level. Every loss felt differently. It took me a while to adapt, but the results started coming once I did." A win at the Madrid Special Event in 2017 and another successful run on Day 1 of 2017 Worlds proved to Eduardo that he could play among the best players, and he only went up from there.
Despite only being able to attend one Regional per season in 2018, he managed to get his Day 2 Worlds invite in 2018. 2nd place at the Bilbao Special Event and a Top 16 finish at the European and Latin American Internationals landed him 5th place on the European CP leaderboard that season. Eduardo credits his big early finishes and strong local finishes as to why he got the stipend to every International and the Day 2 invite. "This is an achievement I'm very proud of."
---
VGC 2019 Season
Eduardo wasn't expecting much from 2019, given how his run at Frankfurt Regionals went. It was another 6-2 finish, and like three years ago, he missed Top Cut on resistance, although it did include a very anti-climatic loss in round 2 thanks to missing Taunt on a Smeargle. Still, he had no one to blame but himself and set his sights and hopes on Latin American Internationals, which he got the stipend to attend thanks to a strong enough finish at the end of 2018. Eduardo started well with a 5-0 record but lost the last two rounds and missed top cut again on resistance. Despite this, he had a shot at earning the travel award to Oceania Internationals by doing well at side events. After losing in Top 8 at the Midseason Showdown, where he needed a Top 4 finish, he turned it around and won the first Premier Challenge after an exciting finals match against
Gabriel Agati
.
Just like that, he was back in the Day 2 race but couldn't find much time to prepare for Oceania due to chaos in his personal life. Thanks to some help from friends, he ended up with a solid team that worked well in theory and was stable in practice. Eduardo was aiming for Top 16, maybe even Top 8 but didn't have any expectations. After multiple failed attempts to top cut an International, the thought of winning one, let alone top-cutting one, was looking grim, especially after very little preparation. Going 7-0 in Swiss and beating
Luke Curtale
in Finals, Eduardo was finally able to win his first International. "Winning [was] a huge morale boost that I really needed, and it locked me for Day 2 of Worlds. The people made the experience even better."
Fast forward to Berlin and the European Internationals, Eduardo was aiming for a stipend to the North American Internationals to meet up with some of his friends. He was enjoying Ultra Series and wanted to do well. He made Day 2 and ended his run in Top 32, which was unfortunately not enough for the stipend. Eduardo was a bit sad because he'll end up missing the trip to Columbus to see his friends. With the World Championships as Eduardo's next event, he's hoping for another solid result. Still, if his VGC journey has taught him anything, expectations can ruin his chances to succeed.
---
2019 World Championships
Despite being unable to attend the 2019 North American Internationals, Eduardo finished the season 2nd on Europe's leaderboard with 1355 CP. Before the competition, Eduardo was stressed a lot but seeing a tweet from Pokémon about his Oceania win reminded him he had nothing significant to prove, which relaxed Eduardo and allowed him to try his best.
During Day 2 Swiss, Eduardo finished with a 5-2 record in Swiss, making this the 2nd time he top cut the World Championships since his top 4 2016 finish, though he, unfortunately, lost to Eric Rios in top 16. "Reaching the top cut at Worlds once again was amazing, as I managed to reach the prestigious group of people with multiple Worlds cuts, and, honestly, it made me feel like I had made it into the best of the best." After this, he watched his close friends Stephen Mea and James Baek advance further to finish in the top 8 and top 4, respectively, which warmed his heart.
---
VGC 2020 Season
Eduardo's 2020 season started badly. He wasn't winning his local tournaments, had a poor finish at his first Regional, making this the first time in years he didn't earn CP at a major, and had a bad experience at the Latin American Internationals after round 4. "After choking away a game 3 I didn't even deserve vs. my boy James Baek, I had an extremely unlucky loss vs.
Yihui Xu
, and I was heartbroken. It wasn't time to sob over it, though, and the run back brought me back to life, as I finished at 16th and, suddenly, my season was still alive."
Eduardo credits this to be what he needed to get into shape, as he started doing well in various Sword and Shield online tournaments, including winning one of them, and finished top 8 at Bochum Regionals in January, one of the largest VGC tournaments ever. His momentum was back going into Oceania Internationals.
---
2020 Oceania Internationals
Even though things were going well, he was still worried. At school, some of his professors weren't cooperating with his absence, and with Eduardo not doing as well as he wanted to at his locals, this gave him a reason to doubt himself. In Melbourne during day 1, Eduardo suffered a round 2 loss against
Oliver Eskolin
on stream but was able to bounce back to advance to day 2. Going into Saturday, Eduardo needed to finish 4-1 in matches to move to top cut. While it wasn't an easy task, and he wasn't very confident, Eduardo had the tools to make it happen, and since his goal was a top 32 finish for the upcoming Berlin travel award, he felt he had the skills to accomplish both.
Making it to the top cut and returning to the finals, Eduardo lost to
Marco Silva
in the Finals. "Top Cutting an International on a non-GS format was something I was still missing, but my eyes were on the historic achievement of being the first person ever to defend an International title. Being one win away from that goal stung pretty badly, but I was happy."
---
Content Creation
With the increased popularity of Pokémon VGC on the Nintendo Switch, Eduardo used his knowledge to start streaming on Twitch and creating YouTube. "It's been such a wild ride. More than just creating content, I get to play alongside the community, which is so much fun. My involvement with the community is going through the roof, and I'm incredibly glad to have this opportunity."
Since this start, Eduardo has started competing in various online tournaments. His two strongest finishes include winning a VGCStats Galar Weekly and 2nd Place in the Champions Cup, the largest VGC tournament with 1500 players. While real-life tournaments are taking a break, becoming a content creator has made it easier for Eduardo to deal with the current isolation he's grateful for.
---
VGC and Friends
For many players, it's the friends we make playing that keep us playing and involved in VGC. For Eduardo, his time playing has allowed him to make friends that live all across the globe. Some have helped him immensely in his daily life and tournament preparations. "Every day, I'm extremely thankful to have met all of them, and I hope they know I wouldn't be where I am today if it weren't for them. I don't want to specify anyone and make it seem like some are more important to me than others."
---
Final Thoughts
If there's one thing Eduardo wants you to take away from learning about his story, it's that as long as you try to get and fight for what you want, the result never fails. Even if it feels like you're not getting the results you hope for; your time will come if you find the best way to achieve your goals in your life and Pokémon.
Photos courtesy of Doug Morisoli, ESL Australia, Sarah Cooper, and Stephen Mea
Contra os Canhões Marchar! – Eduardo's Top 4 2016 Worlds Team Report
Follow Eduardo on
YouTube
,
Twitch
, and
Twitter
!
Originally published on June 13, 2019
Article updated on April 16, 2020